Happy 40th Birthday Brookside!
30th October 2016
Brookside's 'originals'!
As part of Brookside's events to mark their 40th Anniversary in 2016, we invited a special preacher to lead morning worship on the third Sunday in each month.
We enjoyed the preaching of Rev David Haseldine, Rev Christopher Mabb, Rev Donald Sampson, Rev Gordon Chisnell, Rev Alan Raine, Dick Arnold, Deacon Andy Packer and Rev Steve Cullis, and Rev Peter Hancock (Chair of District)
On 19th June our service was led by Mrs Maureen Newcombe. (at least her travelling expenses were not too high!). What a wonderful service it was. Maureen had involved each one of the 17 people from our present Church Family who was a member when the church opened! Unfortunately two of them were unable to be there on the day (one being Mollie Markham who was first 'wife of the Manse') but after the service which, very appropriately, was based around the theme of "Blessings", we took a photo of the 'originals' for our archives. We think this youthful and happy bunch demonstrates that 40 years at Brookside is good for you!
After each of the special services we shared a Church Family lunch where we had the opportunity to catch up with our visiting preachers and to share superb food and the rich blessing of fellowship.
The Church Anniversay Weekend included a family party on Saturday 29th October and lunch on Sunday 30th.
THE PARTY
(For Safeguarding reasons no pictures of the children present are included)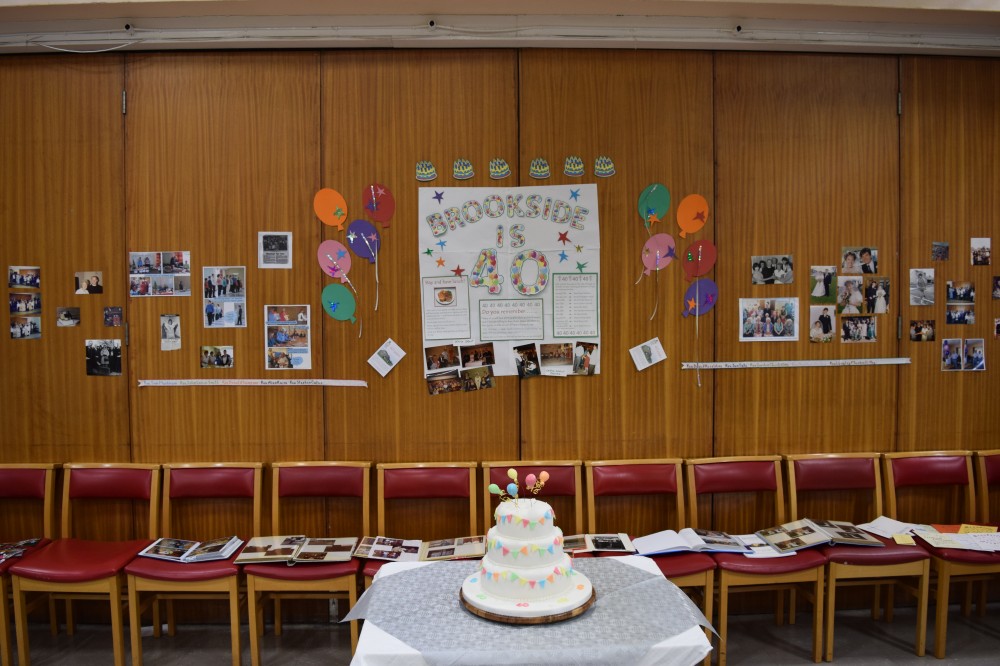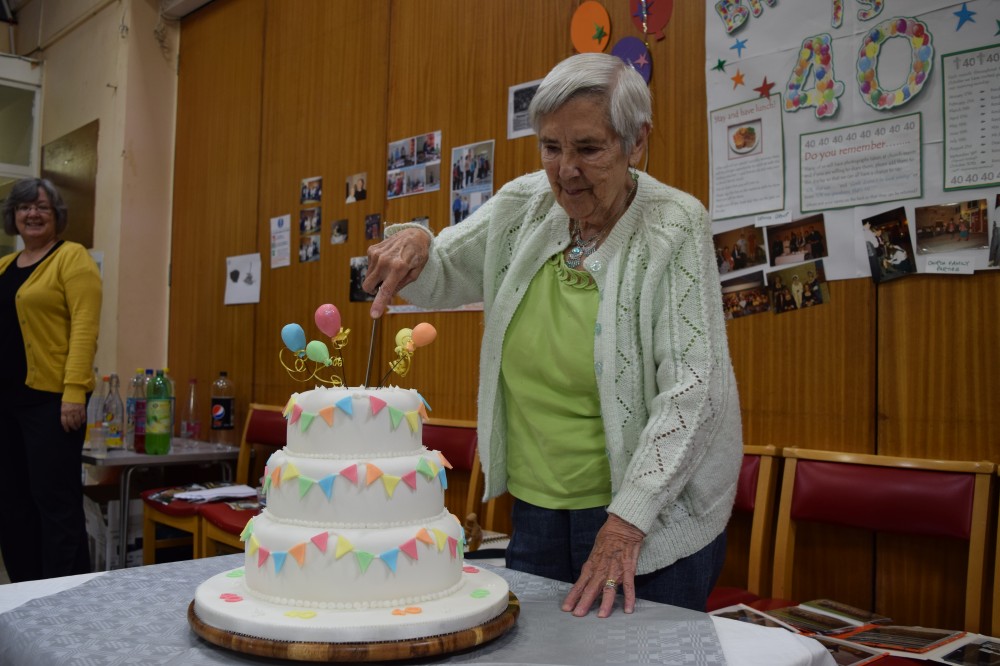 Molly cutting the Anniversary cake made by Chris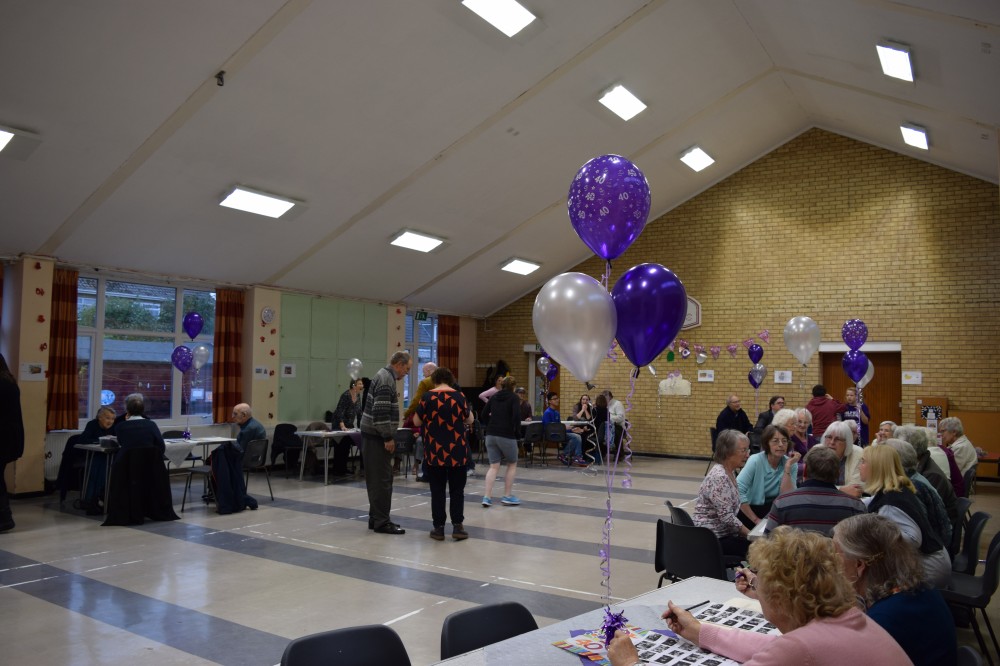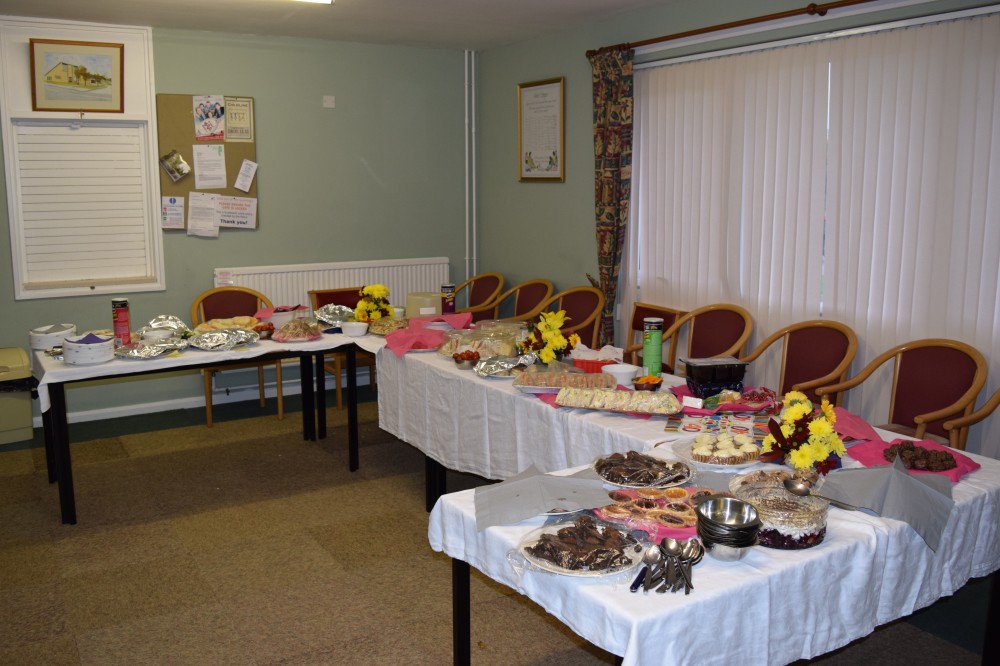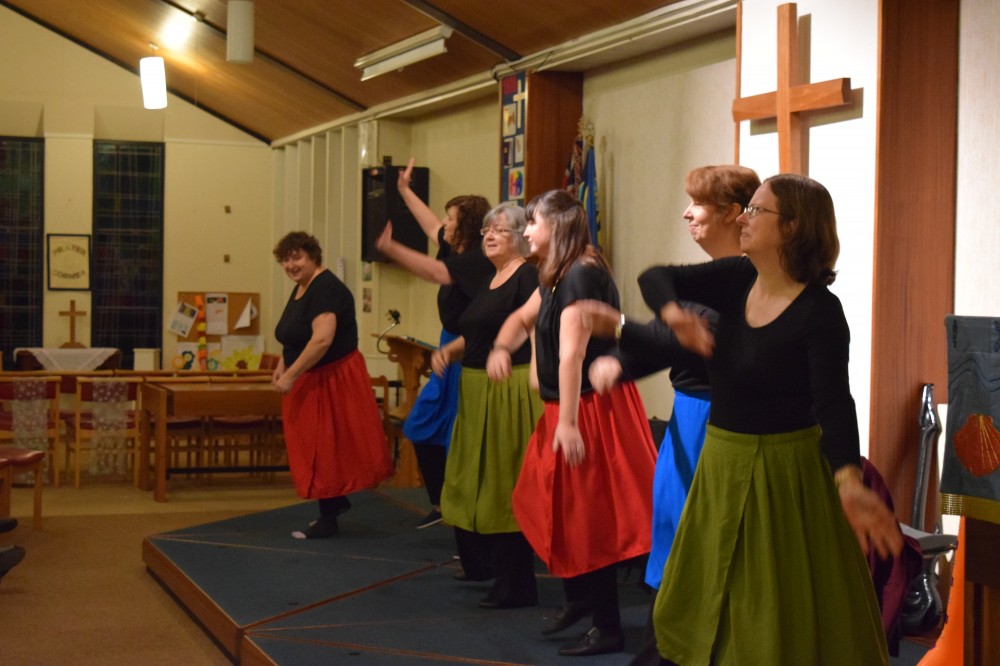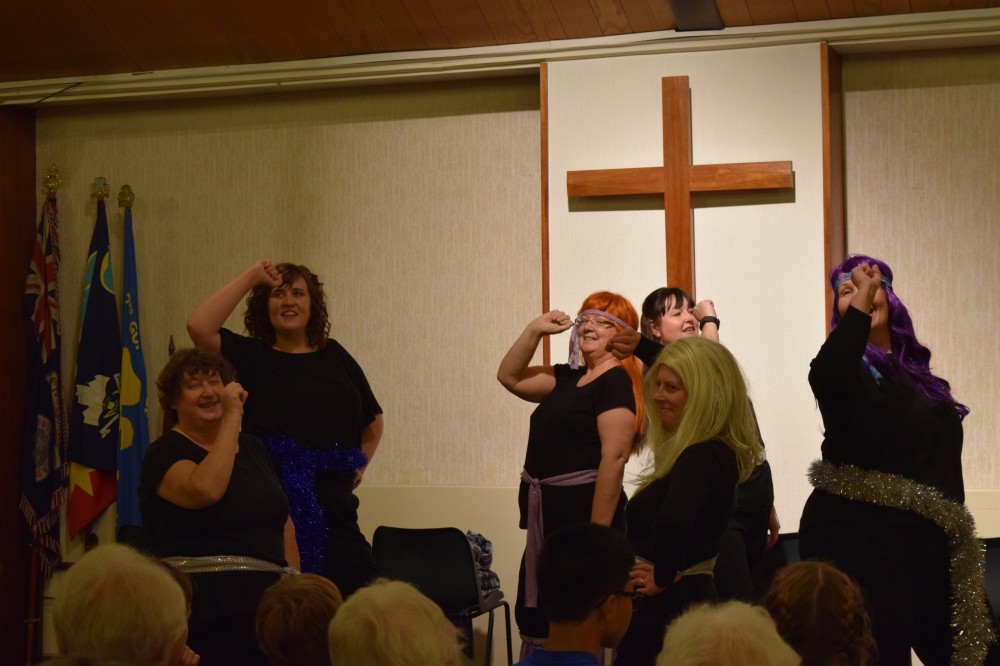 The Entertainment
SUNDAY LUNCH