Toddler Group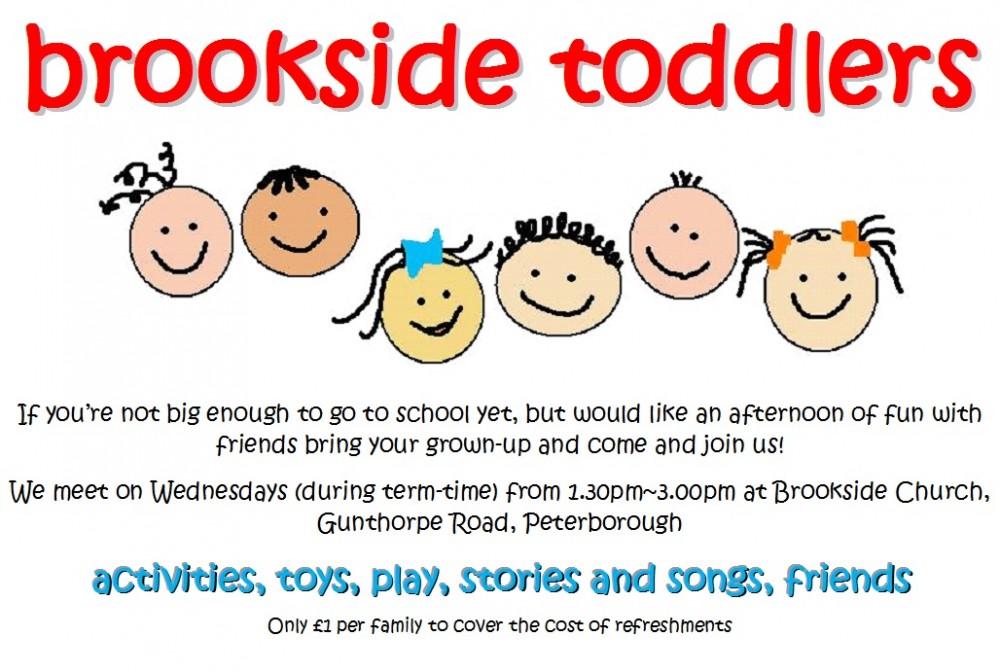 BROOKSIDE TODDLERS
When it's Wednesday after dinner
Toddlers know they're on a winner ~
For off to Brookside they all run
'Cos they know they'll have some fun.
Sue G and Sue H have got out the toys
Some for the girls and some for the boys.
They climb in the cars and race them round
All around there is happy sound.
The tinies roll about on the mat
Mums keep an eye ~ but have time for a chat.
"Friendly" the word that is used by all
"We're welcome here." "We have a ball!"
Time for some juice ~ or maybe a cuppa,
More ladies from Brookside are 'Chief washer-upper'!
Back to our toys ~ now what shall we do?
Building? or colouring? a jig-saw or two?
This new group started not that long ago
At first things were slow, then it started to grow
Now new faces arrive nearly every week
"We heard you were here, we've come for a peek"
The time whizzes by ~ we finish at three
The kids could go on but we're on our knees!
We finish with songs and sometimes a story,
They come for the friendship ~ and find a glimpse of God's glory.